SUKESHICHI Inn: KOKURYO Hot Spring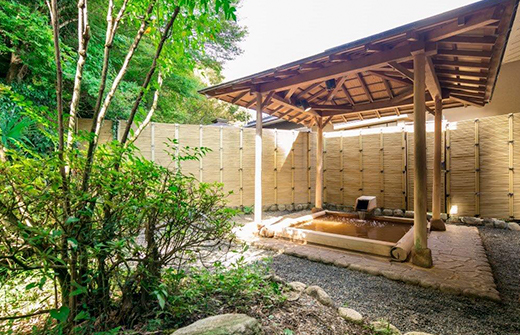 This is the only hot spring in Tamba City where you can enjoy a peaceful and quiet setting surrounded by mountains and rice fields.
This hot spring is an iron carbonate spring that contains a large amount of iron.
It is slightly brownish, and is said to be effective for nurve pain and chronic digestive tract diseases.
You can enjoy the taste of the four seasons, such as wild vegetable dishes, carp dishes, and wild boar cooking.
Coming just to bathe is OK. No need to stay the night.
< Rooms > 11 Japanese-style rooms
< Maximum Capacity > 50 persons
< Banquet hall > Large Hall (70 tatami mats room), Middle Hall (30 tatami mats room)
< Hot spring > Outdoor bath, Family bath (can be reserved)