Guest House OKADA ~ Handmade Restaurant ~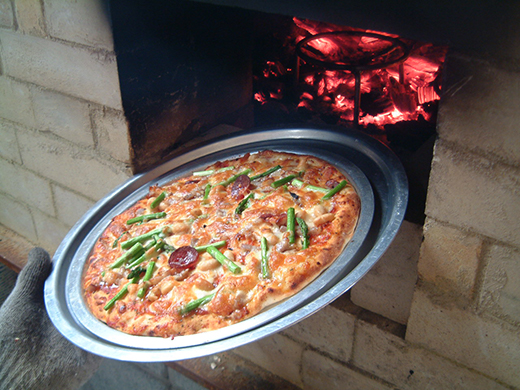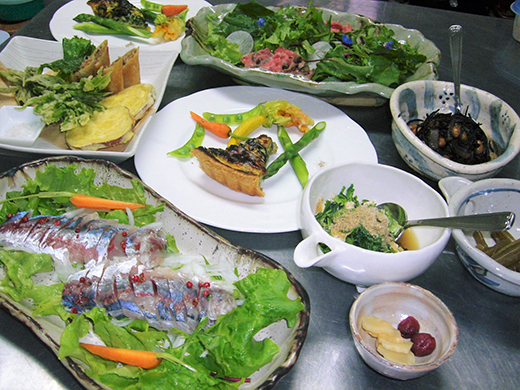 [One of the Okasan's 100 Agriculture Foresting guest houses]
Our vegetables are waiting for you.
We are farmers who grow rice, vegetables and fruits, and have some of the rooms as guest rooms as well as a restaurant.
We're happy to interact with the people who visit Tamba and we grow and cook vegetables with heart & soul Tamba while thinking "Delicious" with a smile.
Please stay at our inn as if Tamba was your home.
Look forward to our delicious meals !
It's also possible to request a menu.
Hotel fee ( 2 meals included per night) .... 8,000 yen per adult / 5,000 yen per child / 3,000yen per infant
Lunch .... seasonal dishes 1,800yen / The High and local extreme course 3,000 yen.
You can have various experiences.
Making pizza / Cooking rice with a caldron / Making soybean flour / Vegetable harvest / Farming.
※ All reservations must be made the day before.