Tambanuno Densho-kan (Museum & Training center of Tambanuno Hand woven textile)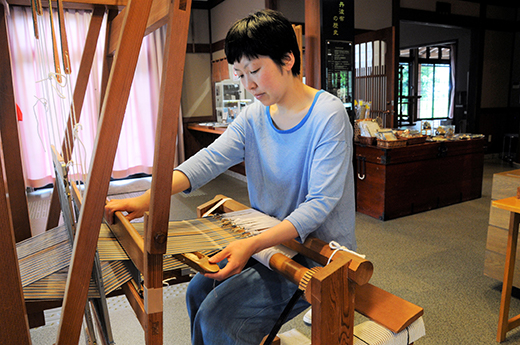 [100 Sightseeing Spots in Tamba]
Parks, Historic sites and Facilities
A museum that passes on the techniques of Tamba Nuno weaving, a traditional craft of Hyogo Pref. and Intangble National cultural property.
About ten trainees graduated every two years and hand down their expertise and skills.
There are exhibitions and hands-on classes.
All works there are hand-woven with natural material.