Dogtooth Violet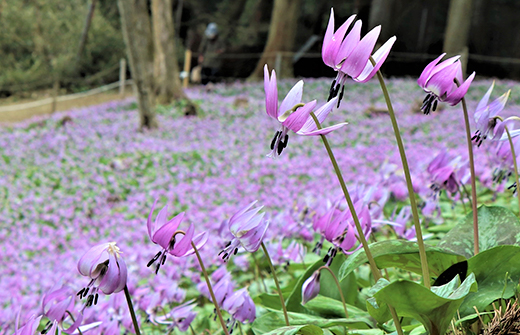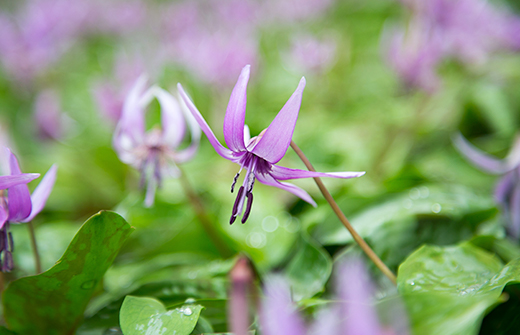 [100 Sightseeing Spots in Tamba]
Blossoms And Famous Trees
Hikami has a growing field of Dogtooth Violets.
The best time to see it is in early April, and the brilliant light purple flowers that bloom quietly in the forest of sawtooth oak.
The flower look like a purple carpet in early spring.
Dogtooth Violets are perennials of the lily family; It is said that is takes 7 or 8 years to bloom.
On rainy and cloudy days, the blooms remain buds and you can only see their pretty appearance on sunny days.
The Hikami area is said to be the southern limit of the Dogtooth flower, and many tourists and photographers visit every year.
The Dogtooth Festival is held on Sunday in early April and is crowded with many tourists.
| | |
| --- | --- |
| Address | (Villege of Katakuri) Cluster of Katakuri, Hikami-town, Tamba city, Hyogo pref. |